When to Start Estate Planning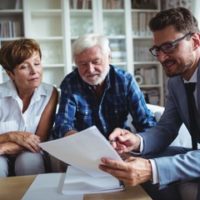 Short answer: now. Long answer: keep reading… Everyone should consider estate planning upon reaching adulthood and then review their estate plans periodically, making updates when necessary to reflect life changes. And when you think about all the potential milestones in a person's life—marriage, children, divorce, remarriage, more children, stepchildren, adulthood of children, marriage of children, grandchildren, illnesses, death, and everything in between—there may be many times it's appropriate and necessary to amend your estate plan. But first you must have one, which means start estate planning as soon as possible.
Who Should be in Your Estate Plan?
In addition to identifying who will take what property after you pass, a comprehensive estate plan will address guardianship of minor children and incapacity planning for both health care decisions and asset management. Guardianship is an example of where a fill-in-the-blank will can fail to present you with all your options for estate planning as it pertains to your children. Who will be responsible for taking care of your child and who will be responsible for managing your child's property don't have to be the same person. For example, you might think your sister is the best person to take care of your child, but your spouse's brother is better equipped to manage the assets you leave behind for your child.
What Else Should be in the Plan?
Your estate plan will also coordinate and consolidate all of your property, which may include a myriad of probate (property passed through probate court) and non-probate (property passed outside probate court) transfers scattered across multiple bank accounts, brokerage accounts, and pension accounts, plus life insurance. Organizing and understanding the status of your assets is helpful regardless of your age or stage in life.
Speaking of life insurance, another reason to start estate planning sooner rather than later is that you can secure a cheaper life insurance policy when you are young and healthy. For young parents, you can generally obtain relatively inexpensive 20- to 30-year term life insurance, which will cover the time when your children are not self-sufficient, and therefore most vulnerable.
When you meet with an estate planning attorney, be prepared to provide him or her with all your financial, family, and personal information. A good estate planning attorney will know what questions to ask to get this information, but it's best to be receptive and ready to share from the start. You and your loved ones will benefit in the end when your wishes are followed to a T. In Harris County, Texas, contact the Leigh B. Meineke Law Firm to schedule a consultation for estate planning. Our Texas estate planning lawyer will work with you to create an estate plan that meets your needs and achieves your goals.