Ways to Find Out If Someone Left a Will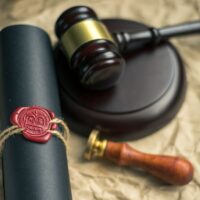 When a loved one passes away, one of the most pressing concerns is determining whether they have left behind a will. Knowing if a will exists is crucial for the fair and legal distribution of assets. Probating a will correctly ensures that the deceased's wishes are carried out and ensures the proper administration of the estate under Texas law, avoiding challenges or other legal entanglements. If they didn't leave a will, Texas laws of intestate succession may come into play, but it's critical to know first whether a valid will exists or not.
Luckily, there are several steps you can take to determine whether a will has been executed or not. Read on to learn more about how to find out if someone left a will in Texas. For help with estate planning and probate in Harris County, contact Leigh B. Meineke Law Firm for advice and assistance from an experienced and dedicated Houston probate lawyer.
Check the Individual's Personal Belongings
The first logical step to determine if someone left a will is to check their personal belongings. Important documents like wills are often stored in safe places such as filing cabinets, safes, or other secure areas within a person's residence. Make sure to follow legal protocols when accessing someone else's belongings; consult with family members or a probate lawyer for guidance.
Consult the Deceased's Legal Advisers
People often consult lawyers or financial advisers when drafting a will. Reaching out to the deceased's legal or financial advisers may provide valuable information about the existence of a will. If a probate lawyer was involved, they might also have a copy of the will or know where it is stored.
Contact the Probate Court in Houston, Texas
In Houston, Texas, a will must be filed with the local probate court to begin the probate process. Contact the Harris County Probate Courts to inquire about any filed wills associated with the deceased. If a will has been filed, it becomes a public record, and you can request a copy.
Check for Online Registry
Some people opt to register their wills online or with will registration services. While not a common practice for everyone, it is another possible avenue to explore. Texas does not have a centralized online will registry, but you can check national databases or private registry services where the deceased might have registered.
Public Notices and Advertisements
Sometimes, if the executor of the estate or the probate court can't find any immediate heirs, they might place a notice in local newspapers regarding the probate process. Reading through the legal notices section of Houston newspapers could offer information on the existence of a will.
Seek Help from an Estate Planning and Probate Lawyer
If you've explored these avenues and are still unable to determine if a will exists, the next best step is to consult with an estate planning and probate lawyer. Experienced lawyers in this field can guide you through the Texas probate process and may even be able to unearth undisclosed or less obvious locations where the will might be stored.
Finding a will is the first step in ensuring that your loved one's wishes are honored in the distribution of their assets. It is a task that calls for diligent search efforts and, often, professional guidance. For help with estate planning and probate services in Houston, reach out to Leigh B. Meineke Law Firm at 832-706-0244.