Tips to Sell Your Company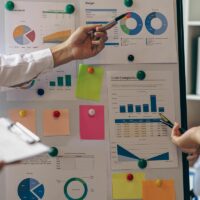 Selling a business is more complex than selling a house or other assets. There are a lot of moving parts, and missteps can open you up to liability from the buyer, investors, property owners, or government regulators. Continue reading for considerations to keep in mind when selling your business. Call a Houston business formation attorney with additional questions or for help with a Texas business law matter.
Get a Proper Valuation
Valuing a small business is a challenging, complex venture. Selling a business is not like selling a house. It's not as simple as tallying up your income and assets or putting feelers out to see what price people are willing to pay. Many factors play into the value of your business including liquid assets, annual income, employees, customer list, reputation, the market, location, liabilities, growth potential, competitors, and many others. It's also difficult to be objective about a business you built with your own two hands.
To properly value your business, it's helpful to retain the services of a business valuation expert. The expert will review your records, the market, and various sources of data to come up with a valuation you can use as a position from which to bargain. You'll have a more objective valuation, divorced from your own emotions or opinions, and prospective buyers will know that you are coming to the table with a realistic offer vetted by a professional.
Regulatory Compliance is Important
Small business owners often neglect to follow the strictures of compliance and reporting. Gaps in your compliance can become a problem when you try to sell the business, as it creates additional liabilities and uncertainties for a potential buyer. If they see gaps and other areas of concern when conducting their due diligence, it could spook a buyer.
Consult with your business law attorney to ensure that your filings are up to date and avoid the embarrassment and liability that can arise from compliance gaps. The last thing you want is to have to explain to investors that you let a deal collapse because you forgot to file your annual report.
Decide on the Type of Sale
Selling a business is more complex than selling other tangible assets. Among other things, you'll need to decide on whether you are selling the actual business entity or instead selling the assets possessed by the business. An asset sale means transferring the real estate, equipment, and other property owned by the company for cash or stock, while an entity sale requires accounting for the corporate entity, including assets, liabilities, and other elements.
Get Your Documents in Order
When you sell your business, you'll need certain key documents and records. Start gathering those documents well in advance of the sale so that you are ready to hit the ground running. Key documents include your annual reports and other compliance documents, incorporation paperwork, shareholder agreements, and other essential documents. Your attorney can help you divine which documents are necessary and how to obtain copies.
Hire a Seasoned Business Law Attorney
An experienced Texas business lawyer can help you with all steps of your business sale, from planning to vetting potential buyers, negotiating a price, drafting relevant documents of sale, and execution. You'll get a better deal, avoid unpleasant surprises, and close any gaps along the way. Should something cause the deal to collapse, or something unforeseen happens after the closing, having a savvy business law attorney on your side will help you protect your interests, limit your liability, and pursue any damages to which you are entitled.
For help with a business transaction, forming a startup, or other business law matters in Texas, contact the practiced, thorough, and professional Houston business lawyer Leigh B. Meineke for a consultation at 832-706-0244.