Suit to Quiet Title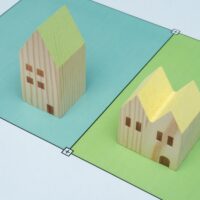 Real estate transactions are not always straightforward. Sometimes, the actual ownership of a piece of property is not entirely clear. When property is acquired via a quitclaim deed or adverse possession, other parties in interest may arise and try to claim ownership. In Texas, a putative property owner can file an action in court to eliminate the claims of other parties and establish the true owner of a piece of property. Below, we discuss the operation of a lawsuit to "quiet title" under Texas law. Call a Houston real estate attorney with additional questions or for help with a Texas real estate or business law matter.
Ownership, Lien, or Encumbrance
A suit to quiet title is not limited to competing claims of ownership over property. A claim to quiet title may be filed to eliminate any "cloud" on the title. A cloud on a title is any disputed claim. The claim may relate to a lien on the property, a boundary dispute, or some other type of encumbrance. Other types of legal actions, such as a claim for "trespass to try," might not be available when ownership is not contested. A claim to quiet title can be used to establish that the adverse party's claim is invalid which clears or "quiets" title to the property. An action for quiet title can also be used to remove a defect in the chain of title, such as an improper deed.
Elements of a Quiet Title Claim
The property owner can file a petition in court to seek to quiet title. Quiet title actions can be brought regardless of whether the adverse party is presently asserting a right over the property; the action can be used to preemptively address any issues with the title. The point of a quiet title case is not to win a monetary judgment, but instead to obtain a declaration establishing a clear owner of the property and preventing any other party from asserting a right against the property.
To prevail on a claim of quiet title in Texas, the plaintiff must establish the following:
The plaintiff has an interest in the specific property
There is an adverse claim on the property that clouds the title, held by the defendant
Although the defendant's claim may be facially valid, it is invalid or unenforceable
Defendants will be given the chance to respond to the complaint, and the plaintiff bears the burden of showing that their claim to title is superior. Quiet title claims can be complex, dependent upon both legal technicalities and nuances of property possession and title. If you are concerned about an adverse claim on your property, you need a seasoned Texas quiet title attorney in your corner to protect your property and your rights.
If you need legal assistance with a Texas real estate matter, contact an experienced and professional Texas real estate lawyer at the Houston offices of attorney Leigh Meineke at Leigh B. Meineke Law Firm by calling 832-706-0244.