Make Life Easier for Your Heirs by Consolidating Your Estate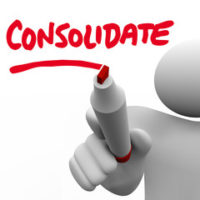 Your heirs will have a lot to handle upon your death. Not only will they be in mourning, but they will also have to locate all the important documents and sift through the property you've left behind to prepare for the distribution of your assets. With some forward thinking, you can make this process much easier on your heirs by consolidating your property before you pass. Learn more below about the process of consolidating your estate, and speak with an experienced Texas estate planning attorney with any questions you may have.
Begin the process of culling your possessions
You may have spent decades in your home, creating memories and, in all likelihood, accruing more possessions than you realize. If you feel overwhelmed at the thought of going through it all, then try to imagine how your children or other loved ones might feel about deciding what to keep or give away after you die. This process can be very painful for those you leave behind. Not only is it time-consuming, but your heirs may feel as though they're betraying your memory by throwing out or giving away your personal effects.
Rather than subjecting your heirs to this painful experience, begin to sort through your personal items well in advance of your passing. Keep only what you truly need and use, and donate items you no longer want to charity. You can even have the pleasure of giving meaningful items to your loved ones personally, rather than through your will. By going through your personal items while you're able, you can also make it easier to transition into assisted living, should the time come.
Consolidate your financial assets
Along the course of your lifetime, you may have opened retirement accounts through more than one employer, and you may perhaps have investment accounts scattered across multiple institutions. You can make the process of settling your estate simpler by consolidating these investments at a single institution, and even selling certain assets or properties and investing the proceeds. You should also consider consolidating assets into a living trust, which can help your heirs bypass probate and benefit from your estate sooner. Speak with a Houston trust and estate lawyer to discuss whether forming a living trust would make sense for you.
If you need professional and dedicated legal help to create your Texas estate plan, contact a seasoned Houston estate planning attorney at the Leigh B. Meineke Law Firm for a consultation, at 832-706-0244 for a consultation.