Legal Aspects to Consider for Franchising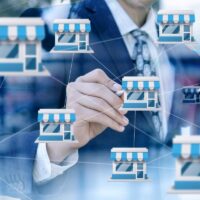 As your business grows, you may be thinking of a variety of options for expansion. Restaurants, retailers, and other consumer-facing stores might consider franchising as an opportunity to significantly expand a business's sphere of influence and customer base. Below, we offer some legal considerations for Houston businesses considering franchising. Reach out to a Houston business law attorney with additional questions or for help with a Texas business law matter.
Registering Your Trademark
If you plan to expand your business, it is crucial to ensure that your intellectual property is protected in all locales where you are considering operations. Potential franchisees will also want to see that your trademarks are recognized locally, regionally, and nationally, depending on the nature of the business and the scope of the franchise.
It is important to determine which of your trademarks you intend to use and to register them with the United States Patent and Trademark Office (USPTO). Registration offers many protections, including the prevention of misuse of your IP by competitors.
Franchise Agreement
If you are considering franchising your business, you will need to draft and execute a variety of agreements. The franchise agreement is the principal contract defining the relationship between the franchisor and the franchisee. The content of your franchise agreement will have a significant impact on the profitability of your business, as well as how it flourishes in new locales, among other things. Careful drafting of a franchise agreement is essential to the survival and success of any franchise.
No two franchise agreements are identical, but your agreement should address a variety of issues, including the following:
● The term of the franchise
● Grant of trademark license and right to operate the business
● Payment of fees
● Limitations on usage of the trademark
● Territory and scope
● Responsibilities and obligations of franchisor and franchisee
● Standards regarding the operation of the business
● Restrictions on what services and products your franchisee is permitted to offer
● Termination of the franchise agreement
● Obligations for execution, termination, and post-termination
● Non-compete agreements
● Confidential information
These are just a few of the considerations that a franchise agreement should address. Speak with a knowledgeable business lawyer to discuss the goals of your potential franchise and what should go into your franchise agreement to best serve your business interests.
Franchise Disclosure Document
The franchise disclosure document is a circular that is shared with all potential franchisees. It will include all pertinent information about the franchise, as well as agreements franchise owners will need to sign (including the franchise agreement) and the obligations franchisees will need to satisfy in order to operate a franchise. Many states require franchisors to register their FDD with the state.
The FDD will include information about the business, the franchisor's litigation and bankruptcy history, the key staff, requirements for investment and purchase, territory rights, and other disclosures. Your Texas business law attorney will help you put together an FDD that satisfies legal requirements and gives potential franchisees all the information they need to make an informed decision about whether to invest in your growing business.
For assistance with a business law related issue in Texas, contact the dedicated, efficient, and effective Houston offices of Leigh Meineke with Leigh B. Meineke Law Firm at 832-706-0244.